ATV Mower AR Series Rotary
A Wessex AR rotary ATV mower is the first choice for paddock topping & maintaining regularly mown grass areas. Well suited to general pasture topping or fine turf work, the Wessex AR quad bike mower is popular on farms, studs and private estates, and will complement an ATV, utility vehicle or 4 x 4. Available in 1.2m, 1.5m and 1.8m working widths, & with a variety of engine sizes, the AR Series ATV mower is robust and durable machines ideally suited to private estates, farms, and studs. Standard machines are fitted with side-mounted wheels, which allow ground contours to be followed accurately without scalping. However, if a machine is required to mow close to borders and fences etc, the optional rear wheel configuration is available on the 1.2m and 1.5m models only. With wheels behind the machine, the weight on the ball hitch is greatly increased, therefore when using a rear wheeled machine, the towing vehicle must have adequate weight capacity on the drawbar. If the towing vehicle has inadequate drawbar capacity, the third wheel option is available. The entire weight of the AR quad bike mower is now on its own wheels and the drawbar is floating.
AR Rotary ATV Mower, choose from;
Standard side-mounted wheels
12.5hp  or 13hp Briggs & Stratton engine and electric start option
In-line rear wheels (for cutting right to the edge)
The drawbar can easily be off-set to one side, to allow the machine to cover one wheel of towing vehicle
All models of this ATV mower feature three overlapping rotors to eliminate uncut strips of grass and rigid cutterbar blades for durability
Drive is transmitted to the rotors via two vee-belts and a centrifugal clutch. Both belts are tensioned simultaneously by one simple sliding action of the engine mounting bracket.
The height of cut is set by repositioning the wheels by means of a spring-loaded pin mechanism on the wheel brackets. A turnbuckle on the drawbar allows the machine to be levelled at any cutting height.
For the AT-110 ATV topper
see here >
Wessex machinery is sold through our excellent dealer network. Get in touch with #TeamWessex, and we'll locate your nearest dealer and then look after you throughout your sales journey.
When only the best will do
When you purchase a Wessex product, you invest in over 55 years of innovation, manufacturing excellence and a commitment to progress that underpins the care for our customers, suppliers and employees. Since 1962 the Wessex name has been synonymous with superb quality, British built machines for the agricultural and groundcare markets. Our equipment is built for demanding applications, where reliability and durability are paramount.
Features & Benefits
5MM DECK – Shot-blasted and powder coated for durability
SWIVELLING BALL HITCH – Satisfies Health and Safety recommendations
TURN BUCKLE ON THE DRAWBAR – Levels the machine for an even cut
DRAWBAR CAN BE OFFSET TO EITHER SIDE – Cut outside of the quad wheelings
THROTTLE LEVER – Clips on to ATV rack for user convenience
HEAVY DUTY BLADES WITH UPTURN ON TRAILING EDGE – Durability and strong suction effect
16 X 6.50-8 TYRES
WHEELS IN-LINE WITH THE ROTORS – Very well balanced, minimal weight on drawbar and excellent ground contour following
FRICTION WELDED SPINDLES – Run in heavy cast housings for maximum durability
CENTRIFUGAL CLUTCH – Allows the blades to be engaged / disengaged from the seat
SIMPLE BELT ADJUSTMENT – Both belts are tensioned simultaneously by one simple sliding action of the engine
Specifications
AR-120
Cutting width 1.2m
Overall width/side wheels 1.7m
Cutting height range 25-140mm
Weight 218kg
AR-150
Cutting width 1.5m
Overall width/side wheels 2.0m
Cutting height range 25-140mm
Weight 241kg
AR-180
Cutting width 1.8m
Overall width/side wheels 2.3m
Cutting height range 25-140mm
Weight 329kg
Options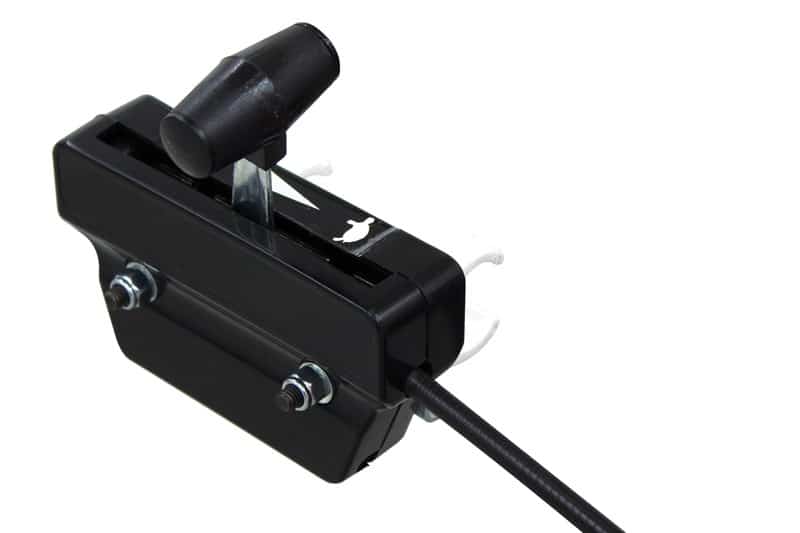 EXTENDED THROTTLE CABLE FOR UTVS (4.5M)
REAR WHEEL KIT (AR120/150 ONLY)
Book a Demo
Please submit your request for a product demonstration, and we will call you back to arrange a suitable time.
Menu